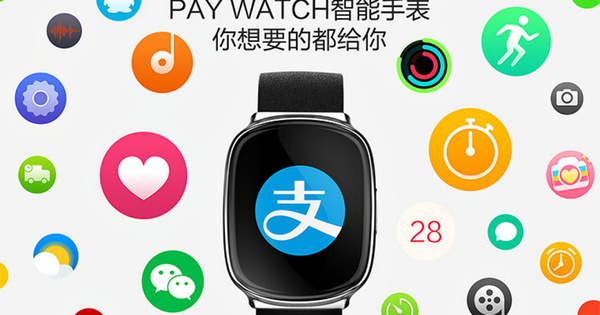 China's Alibaba has announced their payments-focused smartwatch 'Pay Watch' this week, with plans to crowdfund the device through their online ecommerce site Taobao.
Alibaba was quick to say that the watch is being designed and manufactured by FiiSmart, and that the watch will run on YunOS for Wear, which integrates Alipay for payments.
Unofficially, the specs include a 1.63-inch AMOLED display, a dual-core CPU with 4GB of internal storage, a 300mAh battery, and compatibility with Android and iOS. The battery has a stated life of 36 hours with regular use.
Furthermore, the smartwatch has heart-rate monitoring, motion detection, a pedometer and will have other built-in Alibaba features like the ability to buy directly through Taobao.
Pricing is still a bit unknown, but Alibaba says you can get the watch for the equivalent of $110-$160 depending on bands, etc.

Source:
VB