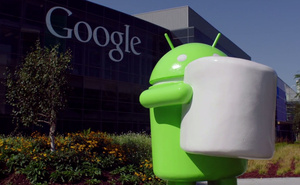 According to Google CEO Sundar Pichai, Android now has 1.4 billion active users around the globe, a huge milestone for the mobile platform.
The last number we had heard was 1 billion back in June 2014, so it seems Android activations are moving exponentially fast.
Despite the numbers, Android has likely peaked in overall market share, at around 82 percent, even with strong emerging market growth.
"We've added 400 million active devices and the momentum is happening around the world -- especially in emerging economies. In many, many places. In countries like Indonesia and Vietnam Android has literally doubled in the last year. And what's exciting about this is in most of these cases these are people who are adopting a smartphone for the first time,"
added Pichai.
"We are well on the way to bringing the next billion users online."

Source:
Crunch