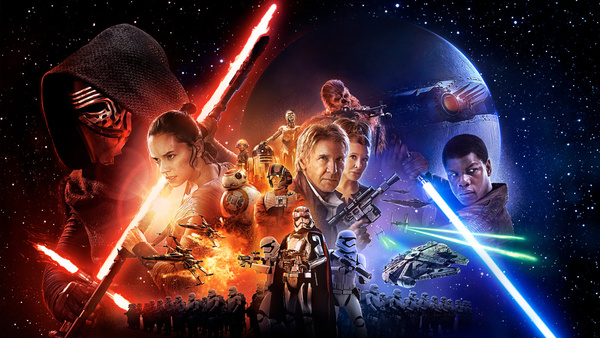 Not even 48 hours after tickets went on sale, 'Star Wars: The Force Awakens' has shattered records for pre-sales.
When the tickets went on sale, Fandango almost immediately crashed, and the company said its website traffic surged as high as 700 percent normal peak volumes.
'The Force Awakens' ended up beating the previous pre-sale record holder, The Hunger Games, by 800 percent, added Fandango.
AMC theaters said they sold out all 1000 shows in 12 hours, with 38 percent going to IMAX screens, netting $6.5 million in pre-sales, yet another record.
The latest installment of the Star Wars series is expected to be one of the biggest grossing films of all-time, although it has a long way to go to beat out Avatar at $2.78 billion.
Source:
Verge