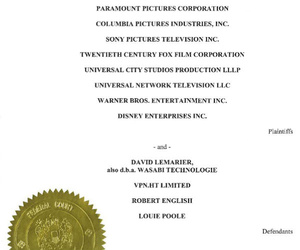 The MPAA has confirmed this week that they were responsible for the shutdown of scene release group YIFY and its parent site YTS following lawsuits against Popcorn Time devs.
The studios that back the MPAA sued three Popcorn Time developers in Canada, leading to the shutdown of the service's main fork at popcorntime.io in late October. There had been rumors that internal strife between the founding team over whether or not some features would bring a lawsuit and those rumors were true.
It turns out that the MPAA obtained an injunction on October 16th for the Popcorntime.io site. The lawsuit accuses the devs of copyright infringement and also names the service's VPN provider, VPN.ht. At the same time, the MPAA was threatening a multi-million lawsuit against the alleged operator of YTS, who lives in New Zealand.
"This coordinated legal action is part of a larger comprehensive approach being taken by the MPAA and its international affiliates to combat content theft,"
MPAA head Chris Dodd
touted
.
"Popcorn Time and YTS are illegal platforms that exist for one clear reason: to distribute stolen copies of the latest motion picture and television shows without compensating the people who worked so hard to make them."
There will surely be more information to come.