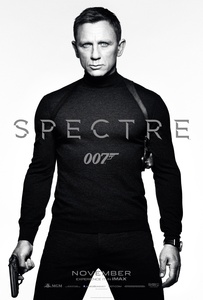 Tencent, China's largest social network and online gaming company, has announced new deals with Hollywood that will give the company distribution rights for James Bond and Star Trek in the nation.
In the first deal, with Paramount Pictures, Tencent will become the exclusive online distributor in China for the studio's future feature films including 'Star Trek Beyond.'
The second deal, with MGM, will give the company rights in China for the James Bond franchise including the newly released 'Spectre."
Paramount's distribution deal will begin in April, and will be good for 12 months. Another expected blockbuster is the sequel to Tom Cruise's 'Jack Reacher.' It's unclear how long the MGM deal is for, but both agreements include on-demand PPV and subscription video on demand.
Source:
WSJ