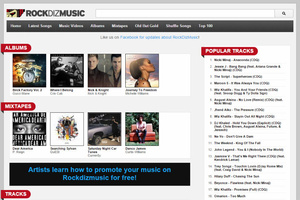 The operator of the defunct RockDizMusic music piracy site has been sentenced to three years in prison.
U.S. authorities had accused 23-year-old Rocky Ouprasith of running the site that allegedly infringed thousands of copyrighted tracks. Ouprasith will also have to pay near $100,000 in fines and restitution.
Ouprasith pleaded guilty to infringing the copyrighted music that had a total value of $7 million between 2011 and 2014 when authorities shut down the site. The site owner was making about $4000 a month in advertising, and in a Skype chat message he wrote that the site brought in about $80,000 revenue in 2013, alone.
In an effort avoid getting caught, Ouprasith used servers in Russia and The Netherlands. At the time the site was shut down, the RIAA claimed it was the second largest music piracy site in the U.S. The site offered thousands of singles, albums and mixtapes for download.
Source:
Charlotte Observer