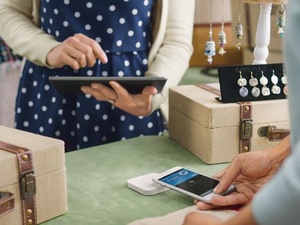 Square has begun rolling out its new, updated mobile payment readers to local businesses around the U.S., giving them support for chip cards and Apple Pay.
Apple and Square initially announced the new reader in June at Apple's WWDC event, and Square just went public last week so the rollout is certainly a big deal for them.
"Until now, technology like our new reader has been out of reach for local businesses,"
said Jesse Dorogusker, head of hardware at Square.
"Now Square sellers across the country can quickly and easily accept the new forms of payment that are crossing their counter tops."
Merchants will have to pay $49 for the new reader.
Source:
USAT