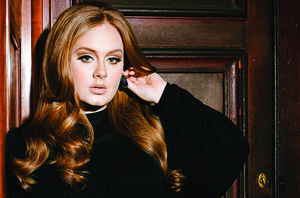 Adele's new album '25' is poised to become the top selling record of all-time thanks to strong digital downloads.
The album looks ready to sell at least 2.5 million copies in its first week, meaning it will beat NSYNC's current record of 2.42 million. Their album "No Strings Attached" was released in 2000.
On iTunes, '25' had 900,000 copies sold on its first day, a record for the service.
One big reason for the high sales is the fact that Adele has denied legal streaming music services of the album, and the artist's record label appears to be on top of taking down pirated copies on warez sites and YouTube relatively quickly.
Source:
MBW