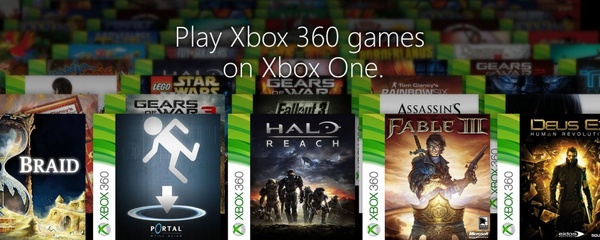 Last month, Microsoft made over 100 Xbox 360 games available to Xbox One gamers via their backwards compatibility program.
Today, there are 16 new titles playable, and Microsoft has promised to continue adding new titles throughout the year.
Full list:
Braid
DEUS EX: HUMAN REVOLUTION
Doritos Crash Course
Fable III
Halo: Reach
Hydro Thunder
Iron Brigade
Kane & Lynch 2
Motocross Madness
MS.PAC-MAN
Peggle
Portal: Still Alive
Spelunky
Splosion Man
Ticket to Ride™
Zuma's Revenge!
Halo: Reach is easily the most-wanted game from the list, but there are still plenty more requested games on their way.
Source:
Microsoft