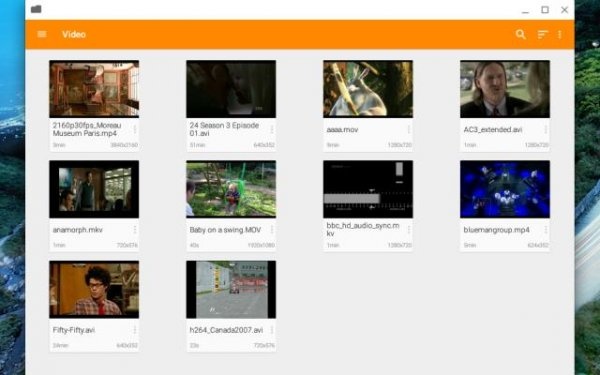 Videolan has proudly announced the launch of VLC for ChromeOS, allowing users to play their media via the cloud-based operating system.
"A few months ago, the Chrome team announced the possibility to run some Android applications on Chrome OS using the new Android Runtime for Chrome. Starting from that moment, we wanted to support this runtime,"
said the development team.
Going more in-depth, developer Jean-Baptiste Kempf added:
"Usually, the mobile ports of VLC, like VLC for Android, VLC for iOS or Windows phone, use the native language of the platforms to create the interfaces and the media database.

For ChromeOS, the only solution we saw, before ARC was announced, was using PPAPI, NaCL and Javascript, but that would require to rewrite a complete interface in Javascript and would be a bit problematic for the database. That work would have taken months of work.

Therefore the ARC solution was a blessing, and helped us to recycle 95% of the Android code and optimizations we did in the last months (some are not released yet)."
With the new release, ChromeOS users can now play all video files, audio files and subtitle files supported by VLC and can also playback "streams, local and on the internet, include adaptive streaming like HLS or DASH."
Source:
VLC