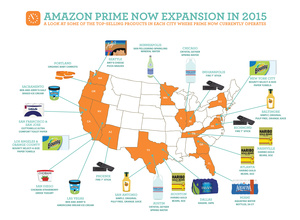 As people celebrated Christmas et al., Amazon celebrated record-setting holiday season for Prime. The company also doubled the number of Amazon devices.
According to the stats more than 3 million new people joined the Amazon Prime just in the third week of December alone. Amazon Prime shipped over 200 million items for free during the holiday season and the Christmas Eve was the busiest Prime day ever.
Amazon also sold twice as many devices compared to last year which held the record previously. The two of the top 3 most popular items on Amazon were their own products (#1 Fire tablet and #3 Fire Stick).
A record number of people also accessed Prime Music, Prime Video, and other services. The company has listed all the records, interesting facts about the most popular products, and all kinds of information about the services
here
.