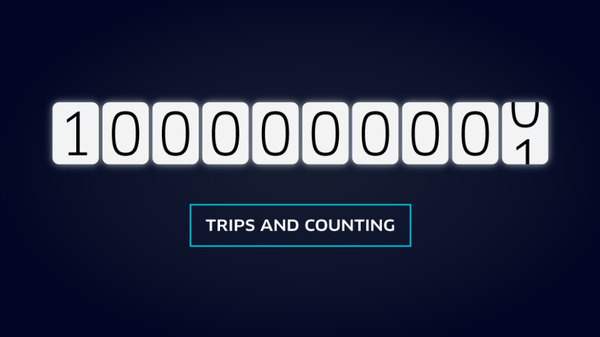 Just as the calendar was set to turn to 2016, ride-hailing service Uber celebrated another massive milestone: 1 billion rides.
A couple in London took the 1 billionth trip in an Uber car, just another milestone as the company continues to grow exponentially across the globe.

"Their £5 London uberX ride together on Christmas Eve from London Fields, Hackney to Hoxton in Ara's blue Honda Insight Hybrid was the billionth Uber trip," the company wrote. "One billion. That's a whole lot of riders and drivers sharing the road, special moments, and celebrations together. Certainly far more than we ever imagined when we got started in San Francisco five and a half years ago."