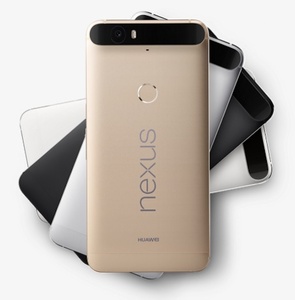 Google has announced a fourth color option for the popular and powerful new Nexus 6P flagship: gold.
Just like its brothers in Aluminium, Graphite, or Frost the "Matte Gold" model will sell for $499 (32GB model) or $549 (64GB model). Unfortunately if you have large storage needs, the 128GB model is not available yet.
The Nexus 6P runs on stock Android 6.0 Marshmallow, has a 5.7-inch AMOLED display, 3GB RAM, a Snapdragon 810 processor under the hood, a USB-C connector, the Nexus Imprint fingerprint sensor, a large 3450 mAh battery and easily the best camera on an Android device, ever.
Check it out here:
Google Play