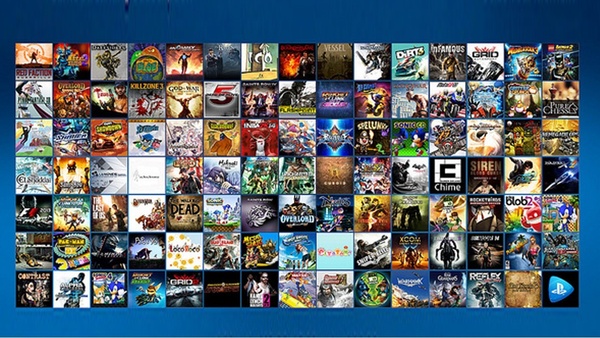 Sony has announced 40 more PlayStation 3 games are now available through the PS Now subscription service.
The service now has over 300 titles, over 100 of which are PlayStation exclusives.
Here is a full list of the new titles:
Anarchy: Rush Hour (New)
Armageddon Riders (New)
Bentley's Hackpack (New)
Big Sky: Infinity (New)
Class of Heroes 2G (New)
Crash Commando (New)
detuned (New)
Doki-Doki Universe (New)
Dynasty Warriors 7: Empires (New)
Dynasty Warriors 7: Xtreme Legends (New)
Eat Them! (New)
Elefunk (New)
Everyday Shooter (New)
Flow (New)
Flower (New)
Go! Puzzle (New)
God of War: Chains of Olympus (New)
God of War: Ghosts of Sparta (New)
Gravity Crash (New)
Heavenly Sword (New)
Hot Shots Golf: Out of Bounds (New)
Invizimals: The Lost Kingdom (New)
Journey (New)
Killzone 2 (New)
Killzone HD (New)
Lemmings (New)
Linger in Shadows (New)
Mamorukun Curse! (New)
Numblast (New)
Okabu (New)
PixelJunk Eden Encore (New)
PixelJunk Monster Encore (New)
Ratchet & Clank Future: Quest for Booty (New)
Ricochet HD (New)
Savage Moon (New)
Snakeball (New)
Starhawk (New)
Super Stacker Party (New)
The Unfinished Swan (New)
Toy Home (New)
Trash Panic (New)
Trinity: Souls of Zill O'll (New)
Uncharted 3: Drake's Deception – Game of the Year Edition (New)
Under Night In-Birth Exe:Late (New)
Wakeboarding HD (New)
When Vikings Attack (New)
White Knight Chronicles (New)
Xblaze Code: Embryo (New)
For the time being, PS Now costs $99 for an annual subscription and unlimited playing.