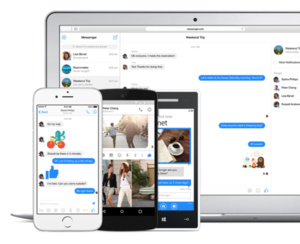 Facebook has boasted an incredible figure for its Messenger instant messaging service: 800 million monthly active users.
"The Messenger team's mission is to make Messenger the best place to communicate with all the people and businesses in the world. I'm happy to report that we've made a good step in that direction, and towards the end of 2015, we crossed the milestone of 800 million people using Messenger each month. It's a good number, but we believe we have so much more opportunity ahead of us, and these are still the early days of Messenger,"
said Facebook in a recent post.
In 2015, the company spent a lot of money on improving Messenger, adding video calling, adding emojis, introducing Messenger for Business and other customization features. The company also got into the financial services world and began allowing users to send and receive money right through their chat.
At this rate, the service is likely to reach the billion mark in a matter of months, a major milestone for any service.
Source:
Facebook