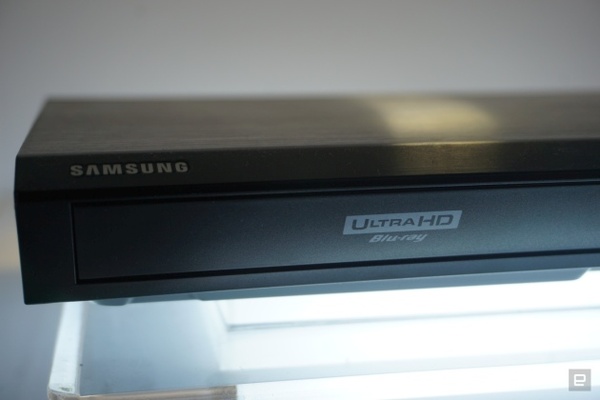 First shown off last year at IFA, Samsung's new Ultra HD Blu-ray player is available for pre-order at $399.
The UBD-K8500 goes on sale in late February but you can order it now directly from Samsung or Amazon.
Design-wise, the 4K Blu-ray player looks very familiar to Samsung Blu-ray player owners except that this hardware can download 4K streaming apps, play 4K and 3D Blu-rays, and playback MP3s, MP4s, MKVs and more.
Source and picture:
Engadget