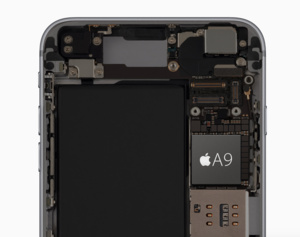 Apple's rise to the top and success after it has been unparalleled. But as the saying, or the song, goes "what goes up must come down". And according to some the downward curve might be in the horizon for Apple.
The Cupertino giant is such a massive company that sales slowing down affects major manufacturers, suppliers of iPhone and iPad parts. According to
Wall Street Journal
, Taiwan Semiconductor Manufacturing Co. (TSMC) is warning about lowering first half revenue due to decrease in demand.
Also among companies suffering from lowering demand are camera manufacturer Largan Precision and casing manufacturer Catcher Technologies.
It's not entirely clear from what portion of revenue this decline comes from. But the companies agree that smartphone demand is the reason. All of the companies have been providing parts for iPhones.
TSMC has also lost a major deal with Qualcomm as Samsung will be manufacturing Snapdragon 820 that will be featured on most of 2016's highend smartphones. Apple's A9 chips are manufactured by both TSMC and Samsung.
The company responsible for iPhone assembly, Foxconn,
noted
a steep 20 percent decline in December year-on-year.