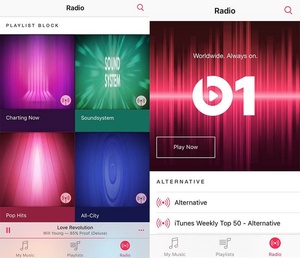 Apple has confirmed that its popular ad-supported iTunes Radio (Apple Music Radio) service will no longer be free as of January 28th.
Moving forward you will have to pay $9.99 a month for Apple Music to have unlimited access to iTunes Radio. The continiously running Beats 1 radio station will remain free, however.
The company says only that
"Beats 1 will be the premier free broadcast so you'll continue to get all the best music and culture there with world-class DJs like Zane Lowe and specialty programming from artists like Dr. Dre, Drake, Pharrell Williams, and more."
iTunes Radio launched in 2013 to rival Pandora and has been part of iOS ever since.
Source:
Apple via VB