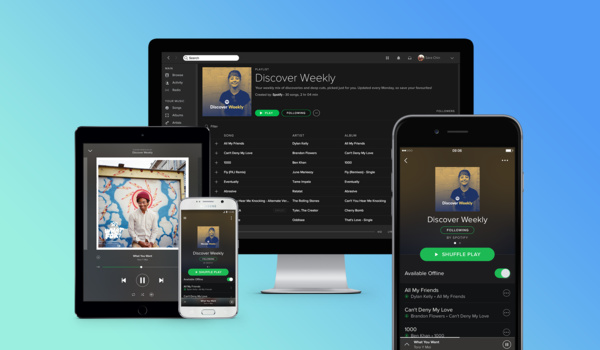 Spotify has acquired Soundwave and Cord Project this week, two apps it hopes will help make it easier to discover music and then share it with friends.
Soundwave, which has been downloaded more than 1.5 million times, allowed users to browse "communities based on genre, mood or artist to discover new music and meet fellow music lovers!" The company was backed by tech billionaire Marc Cuban and was very highly rated.
Cord project "is an incredibly simple, incredibly fast voice messaging that lets you chat with one friend or shout to a whole group of friends," suggesting that Spotify is looking to improve messaging capabilities for its mobile app.
Spotify has over 20 million paying subscribers and has been fighting to differentiate itself from other streaming apps from much larger rivals such as Apple and Google.
Source:
Bloomberg