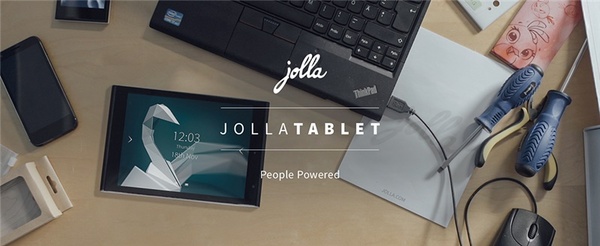 Finnish startup Jolla has confirmed that just under 700 crowd-funded Jolla Tablets will ever reach consumers, and over 21,000 backers will eventually receive refunds.
The original Indiegogo campaign concluded in November 2014 and raised $2.5 million, hitting every stretch goal. So far, the company has only shipped 121 units running the company's own Sailfish OS 2.0, which remains in beta and will likely always remain in beta.
Says Jolla:
"We have been analyzing different alternatives regarding the Jolla Tablet project situation. But no matter how you come at it, the tight financial situation remains a major constraint and, therefore, a main driver of the solution. Furthermore, due to the delays in the latest financing round it has simply become too late to produce all the tablets for the project. The supplier no longer has the needed components and many of them are no longer available. Unfortunately, there is nothing that can be done now to change this."
Unfortunately for backers, you will get a refund but it will likely not be until the Q4 2016. Word of advice: The next time a company claims it can 'disrupt' the Apple/Google duopoly, just close the web page and put your wallet away.
Source:
Jolla