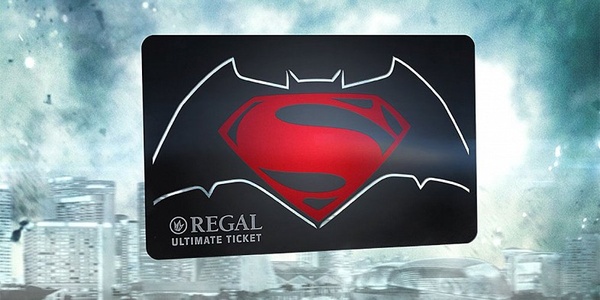 The hype for the upcoming Batman v Superman: Dawn of Justice may be close to peaking as Regal Cinemas has begun offering an "unlimited ticket" that allows unlimited access to the film throughout its entire theater run.
The ticket, which is actually a stainless steel card with laser cut symbols and your name engraved, will cost $100 and will include entry to all iterations of the film, including Imax.
Only 1000 of the cards are being made, and they have an expiration of September 24th.
It is hard to see anyone seeing this movie 5 or more times (in Imax) to make the card worth it, but it is a cool gift and idea if you have the disposable income.
Batman V Superman: Dawn of Justice will open on March 25, 2016.
Source:
Screenrant