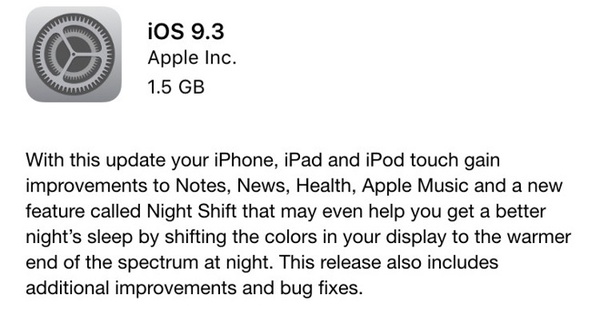 As part of their larger event yesterday, Apple has also made iOS 9.3 available to all devices.
The most important part of the update is Night Shift mode, which is aimed at reducing blue light eye strain (digital strain) in the same way f.lux and Twilight do for PC/Mac and Android.
Additionally, the update adds TouchID integration to the Notes app (for better security) and improved 3D Touch functions.
Finally, the update also patches critical security bugs, including one recently discovered by researchers at Johns Hopkins University that could have affected millions.
Source:
AI