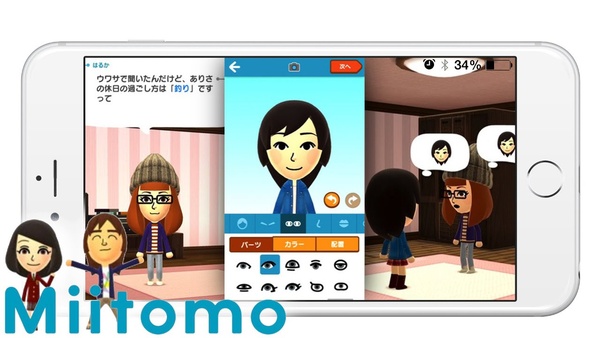 Nintendo has announced this week that their mobile app Miitomo is a hit, with over 1 million downloads in its first three days of availability.
The app is especially a hit in Japan, where it remains the top free download in the nation. The app was first announced in October, and it was met with criticism since it featured Mii characters and not blockbuster franchise characters like Mario, Donkey Kong or Zelda. That doesn't seem to be a problem now with over a million downloads.
Miitomo lets users create their own Mii and profile based on their interests, and then you can interact with other Miitomo users and friends in a virtual social network. Nintendo makes money through in-app purchases of items for your Miis.
Nintendo has promised a U.S. release of the game by the end of the month.
Source:
Verge