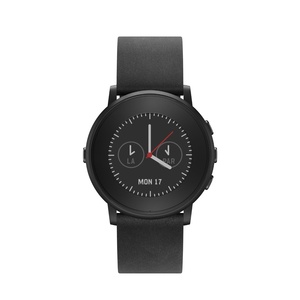 Pebble, the smartwatch startup, will be laying off 25 percent of their employees this week due to financial strain.
CEO Eric Migicovsky said the company has raised $26 million since last summer, on top of over $20 million raised via Kickstarter campaigns but that the layoffs were necessary due to a slowdown in Silicon Valley that has affected all startups and private tech companies.

"We've definitely been careful this year as we plan our products,"
Migicovsky said.
"We got this money, but money [among VCs in Silicon Valley] is pretty tight these days."
"We want to be careful,"
Migicovsky said.
"Pebble is in this for the long haul. We have a vision where wearables will take us in five to 10 years, and this is setting us up for success."

The exec says Pebble will focus on health and fitness apps for their watch line, where many of their users are interested.
Source:
TechInsider