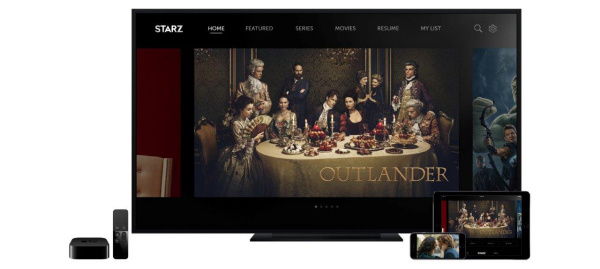 Premium pay television channel STARZ has announced the launch of its standalone streaming service for $8.99 per month.
Similar to offerings from HBO and Showtime, you can watch thousands of TV episodes and movies through consoles, mobile devices, and set-tops although the company does offer something that rivals do not - download capabilities.
"With the growing consumer appetite for our highly-rated, award–winning and diverse original programmingca and vast library of movies, our elegant and powerful app is the first in the industry to allow download capability to watch premium content anytime, anywhere, without the need for Wi-Fi access. Showcasing the rebranded STARZ offerings we announced last month, we believe this innovative app will also help fortify the broadband business of many of our traditional distributors and be even more appealing for inclusion in future video bundles,"
says the company.
The service promises to allow up to 4 users to watch simultaneously, and downloads are unlimited while you have a subscription. If you have Starz via a cable/satellite subscription, you can use the app, as well, authenticating using your ISP or cable provider login.
"Starz has entered the market today with an enormous value proposition for consumers. Our programming will now be more widely available to the 20 million broadband-only homes of cord nevers, cord cutters and cord shavers, including Millennials and other underserved consumers who need other viable subscription service options,"
added Starz in their press release.
Source:
BusinessWire