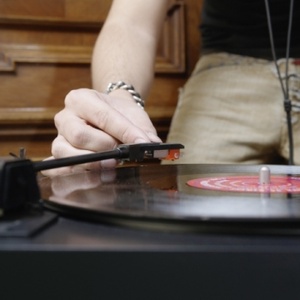 A rise in the sale of physical Vinyl copies of albums has been linked to music streaming services in a research poll conducted by ICM.
The data showed that half of consumers who had bought a vinyl copy of an album did so after listening to the music on streaming services or other platforms. Free, ad-supported services appear to drive more sales than paid competitors.
Those aged between 25-34 buy the most physical vinyl copies of albums, according to the ICM data, followed by those aged 35-44. In 2014, vinyl sales hit a 21 year high when 2.1 million LPs were purchased in the UK, representing an eighth straight year of growth in demand, which seems to be continuing into 2016.
However, the research also showed that many of the buyers don't purchase the vinyl copy to listen to it. In fact, 7 percent of respondents had no turntable, and simply buy a physical copy to collect it and/or support the artist.
"I have vinyls in my room but it's more for decor. I don't actually play them," Jordan Katende, a student in Manchester, told the BBC News website. "It gives me the old-school vibe. That's what vinyl's all about.
Source:
BBC News