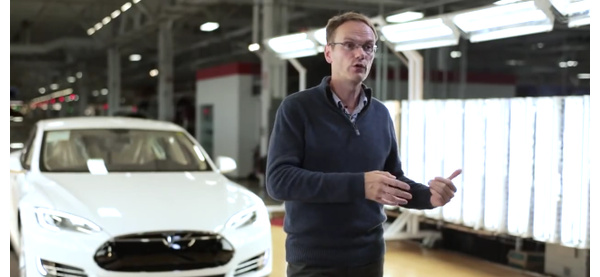 Apple's "Project Titan" may have just gotten a new boss.
According to multiple reports, former Tesla VP of vehicle engineering Chris Porritt left the company in September 2015 and will begin working for Apple, likely as the head of their electric car project.
There has been some serious poaching between the two companies in recent years, with reports stating Tesla has hired over 150 Apple employees, some of which were poached directly. On the reverse end, Tesla CEO Elon Musk made it clear that nobody goes from Tesla to Apple.
"Important engineers? They have hired people we've fired,"
Musk said.
"We always jokingly call Apple the 'Tesla Graveyard' If you don't make it at Tesla, you go work at Apple. I'm not kidding."
Porritt, however, was certainly an important executive. Before Tesla, Porritt worked at Aston Martin, creating the One-77, and before that he spent 10 years at Land Rover leaving as principal engineer in vehicle dynamics.
With the addition of Porritt, there may be some more proof that Project Titan isn't just vaporware.
Source:
MotleyFool