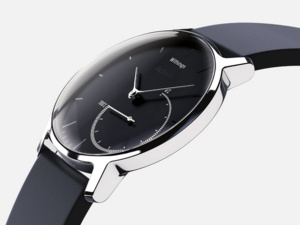 Nokia has announced their acquisition of Withings, the French health and wearables company.
The one-time handset giant will pay €170 million ($191 million) for the company, and Nokia says Withings will become a division of Nokia Technologies. NT currently houses the Ozo Camera and the Android-based N1 tablet.
"We have said consistently that digital health was an area of strategic interest to Nokia, and we are now taking concrete action to tap the opportunity in this large and important market,"
said Rajeev Suri, president & CEO of Nokia.
"With this acquisition, Nokia is strengthening its position in the Internet of Things in a way that leverages the power of our trusted brand, fits with our company purpose of expanding the human possibilities of the connected world, and puts us at the heart of a very large addressable market where we can make a meaningful difference in peoples' lives."

Withings creates stylish fitness wearables and smartwatches including the popular
Withings Activité
Source:
Nokia