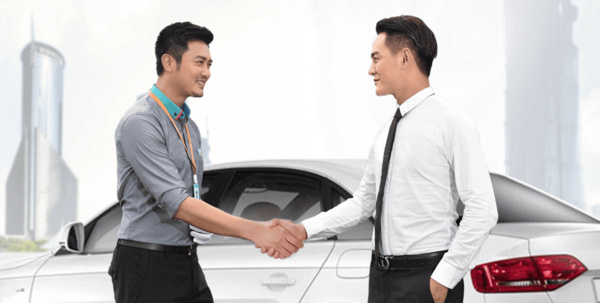 Apple has been revealed to have invested a small chunk of its $130 billion bankroll on a transportation company that is one of the main rivals of Uber. Didi Chuxing is essentially the Chinese version of Uber, and it provides transportation to 11 million people daily.
Didi Chuxing (formerly Didi Kuaidi) was looking for a billion dollars worth of investment and had to look no further than Apple. The smartphone based transportation service offers cab rides, personal drivers, and premium cars in what is one of the fastest growing market for apps and technology.
Founded in 2012, the company has already gathered a few billions of investments but Apple's latest addition is the largest single investment. Apple CEO Tim Cook said that the investment is strategic and helps them understand "the critical Chinese market."
Apple is said to be developing an electric car, which seems to be the obvious reason for a such a huge investment. Also the pressure from Chinese regulators has increased on Apple,
says Reuters
. The investment will possibly aid both situations.