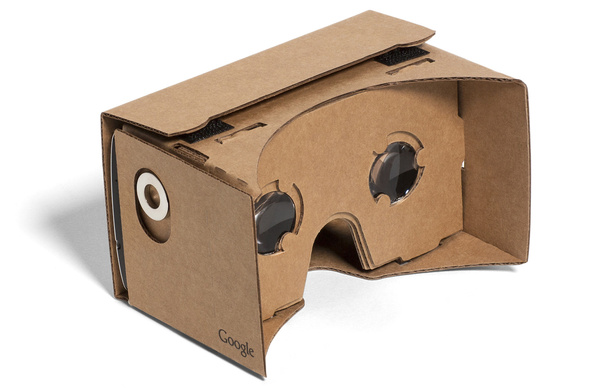 Google entered the VR market two years ago with Google Cardboard (pictured). At the time it was a low risk investment into virtual reality, one that it expressed the interest towards a possibly a tremendous opportunity in the future. Now it seems that Google is ready to gear up for a proper go at VR.
According to information
Android Police
managed to find from Google Play Developer Console, Google is indeed going to release an actual virtual reality device. Google Cardboard is, after all, just a box that fits a smartphone. It is a simplistic version of what Samsung is promoting with its newest flagship, Galaxy S7.
There's really three types of VR devices at the moment: the Gear VR type that require a phone or a tablet, the ones that have displays but require a PC for processing such as Oculus Rift, and the entirely standalone devices that run the software and have displays to display it.
Some rumors
have it that Google is going to release VR goggles that are in the latter category. This would also mean that it would not rival Oculus or HTC Vive in terms of pure processing power but would be more portable.
Google will reportedly unveil what might be called Android VR next week at Google I/O.