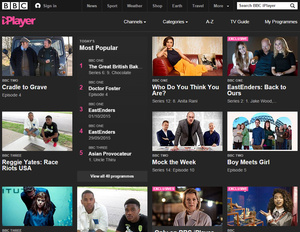 The BBC has been given the green light by the British government to start a new subscription streaming service that will rival Netflix in the nation.
Currently, the project is codenamed "Britflix" (we hope that changes eventually) and it is expected to be a collaboration between BBC and commercial rival ITV.
The new service would be delivered through the company's popular iPlayer and besides ITV, NBC Universal and Carnival Films are expected to provide content for the fledgling service.
More to come.
Source:
Telegraph