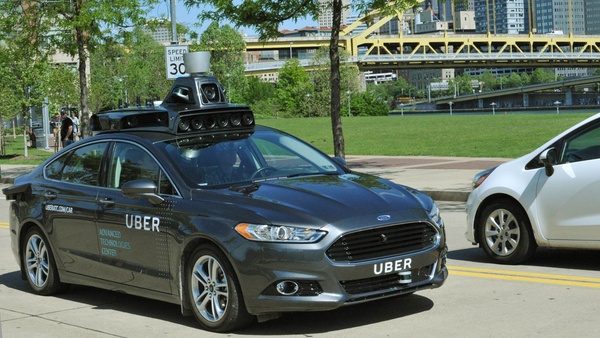 Uber has unveiled their first self-driving car, a hybrid Ford Fusion that will drive around Pittsburgh, Pennsylvania in the coming weeks.
The car
"will be collecting mapping data as well as testing its self-driving capabilities. When it's in self-driving mode, a trained driver will be in the driver's seat monitoring operations. The Uber ATC car comes outfitted with a variety of sensors including radars, laser scanners, and high resolution cameras to map details of the environment,"
adds the company.
"Real-world testing is critical to our efforts to develop self-driving technology. Self-driving cars have the potential to save millions of lives and improve quality of life for people around the world. 1.3 million people die every year in car accidents -- 94% of those accidents involve human error,"
notes Uber
.
"In the future we believe this technology will mean less congestion, more affordable and accessible transportation, and far fewer lives lost in car accidents. These goals are at the heart of Uber's mission to make transportation as reliable as running water -- everywhere and for everyone."