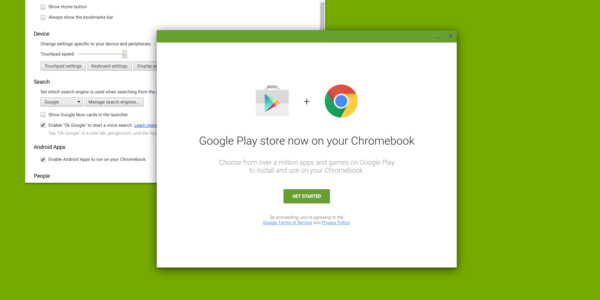 Google has announced this week that the Google Play Store is headed to Chrome as Android and Chrome continue to merge.
Said the company earlier:
"Today we announced that we're adding the best mobile app experiences in the world, Android apps and the Google Play store, to the best browser in the world, Chrome! Come to this session and test your Android apps for Chrome OS. You will get hands-on help from our friendly engineers on how to optimize your Android app for Chromebooks. Oh, and we will also be giving the first 50 developers to show up a free Chromebook so they can get a head start bringing their apps to Chrome!"
For now, it seems like Google will be testing the store with devs before going live but the move is certainly an interesting development in Google's ongoing goals to merge Chrome and Android into one operating system.
Source:
9to5