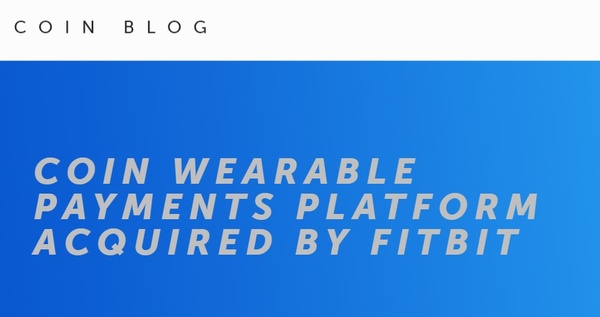 Health and fitness wearables giant Fitbit has announced the acquisition of Coin, the one-time Kickstarter darling that offered smart payment products including a connected card that could hold all of your different credit card information.
Says Fitbit of the acquisition:
"This acquisition is indicative of Fitbit's commitment to innovation, which centers on making connected health and fitness devices that are motivating, smart, and stylish."
The company acquired all of Coin's wearables payment platform IP as well as employees but does not include the actual credit card hardware, like the Coin 2.0.
"We are focused on making wearable devices that motivate people to reach their health and fitness goals, and that also make their lives easier with the smart features they need most,"
said James Park, CEO and co-founder of Fitbit.
"Coin has been one of the key innovators in advanced payment solutions. The inclusion of their payment technology into our offerings will further our strategy of making Fitbit products an indispensable part of people's lives."

Source:
Fitbit