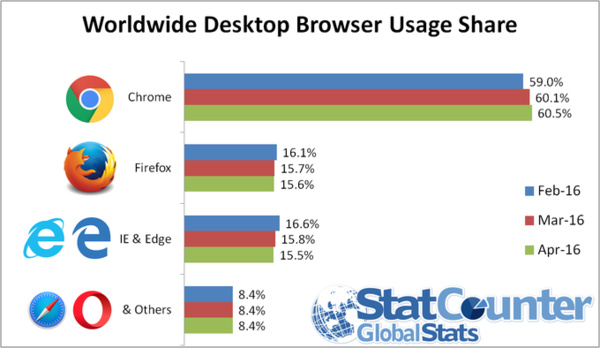 According to the most recent StatCounter figures, Firefox has surpassed Internet Explorer/Edge in market share for the first time ever, although all three browsers still have nothing on Google's Chrome.
For desktop web traffic, Firefox now has 15.6 percent share compared to Internet Explorer and Edge at a combined 15.5 percent. Chrome remains the big dog at 60.5 percent, with the rest of the traffic (8.4 percent) coming through other browsers but mainly Safari and Opera.
Not all is lost for Microsoft, however, as StatCounter notes that IE/Edge remain well ahead of Firefox in both the U.S. and the UK, two of the world's largest PC markets.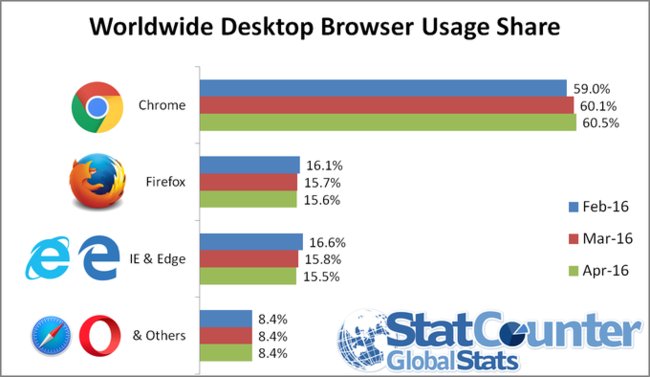 Source:
Crunch