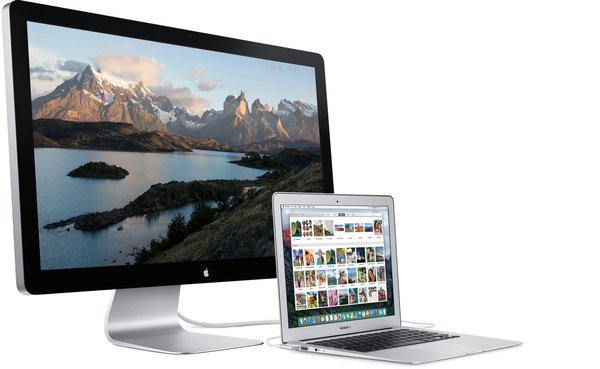 Apple's external display's are somewhat popular among certain professionals but the company hasn't released any new models in ages. Soon, however, we will likely see an upgrade.
What makes this display special, though, is not its amazingly color accurate panel or the super fast Thunderbolt connectivity. No, according to
9to5Mac
the new Thunderbolt Display from Apple has an integrated GPU.
That means that the display will feature a full-fledged graphics card to run your Photoshop or Premiere on 5K resolution that your MacBook's GPU might not support.
Of course the upgrade will bring the resolution from QHD resolution in the 2011 model to a 5K resolution (5120x2880). This will bring it on par with the best current iMacs.
The sources have it that the display(s) won't be revealed at this years WWDC in June but it could be that they have been postponed to the fall iPhone event. They are reported to become available this year.