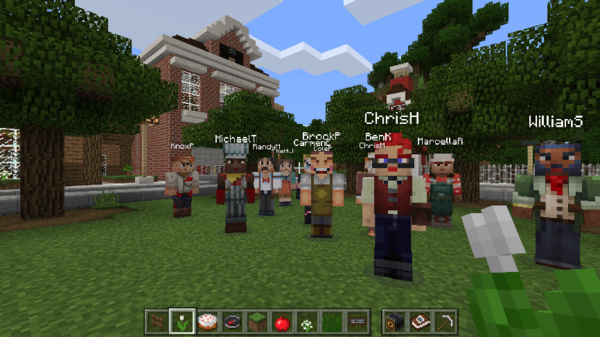 Microsoft has announced the open beta of Minecraft: Education Edition, which it hopes to get into schools by the end of the third quarter.
The software giant hopes teachers will access the beta to create lesson plans that will engage students using the block world, for example recreating scenarios from books or historical landmarks.
For the most part, Education Edition is identical to the standard game, but it includes an "in-game camera" for screenshots, in-game chalkboards for letting teachers write and place text, and a "Classroom Mode," for teachers that will "grant resources to students, view where everyone is on a map, send chat messages, and teleport people to specific places, which will be useful should students run off or get lost."
The beta is free until September and then licensing will be anywhere from $1 to $5 per year, per student for schools.
Source:
Microsoft