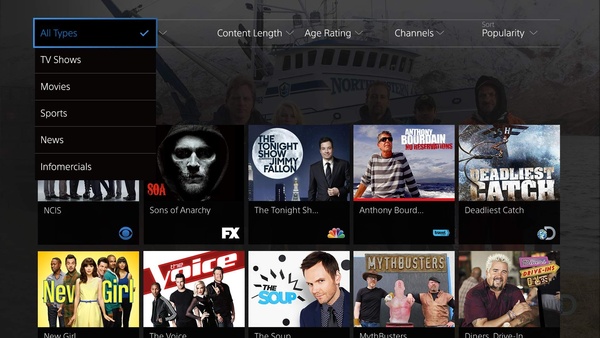 Sony's IPTV service PlayStation Vue is said to have reached 120,000 subscribers, largely making it a success among similar services.
The company launched the service in March 2015, but only went nationwide three months ago in the U.S.
Pricing for Vue ranges from $40 and higher depending on major broadcast network availability and the number of channels.
Initially, Vue was available just on select Sony devices including the PlayStation but has since expanded to iOS, Amazon Fire products and Roku players.
Source:
BBG