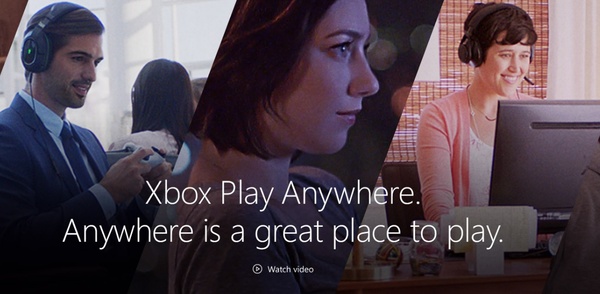 Xbox Play Anywhere, the service that gives gamers access to some games on Windows 10 PCs and the Xbox One with just one purchase, will go live on September 13th.
Microsoft announced the program at E3 last month and there are already 12 games listed as "Play" supported.
When the service launches Gears of War 4, Forza Horizon 3, ReCore, Sea of Thieves, Halo Wars 2, Scalebound, Killer Instinct Season 3, State of Decay, 2Ark: Survival Evolved, Cuphead, We Happy Few, and Crackdown 3 will be available, all at their regular prices.
Microsoft says Play Anywhere saves your progress to a single file in the cloud, as well as a single set of achievements.
Requirements are minimal to use Xbox Play Anywhere but you need to have August 2nd's Windows 10 Anniversary Edition on your PC and the upcoming summer Xbox One firmware update.
Source:
Polygon