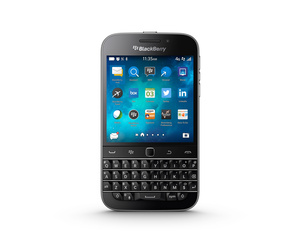 BlackBerry has confirmed this week that it will discontinue sales of its BB10-powered BlackBerry Classic smartphone.
The phone was first launched in 2014 and includes a built-in QWERTY keypad in addition to its standard touchscreen. The company says the Classic has "long surpassed the average lifespan for a smartphone" in today's market, hence the discontinue, but it is also easy to infer that the phone was just not selling.
Moving forward, there are reports that BlackBerry is working on new Android-based phones to compliment last year's BlackBerry Priv, although it is unclear how well that phone sold.
Publicly, the company has offered support for BlackBerry 10 and BB10-powered devices moving forward, but it is hard to imagine for how much longer.
Source:
VB