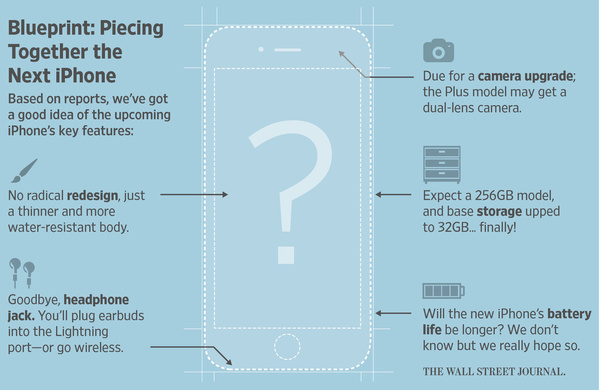 According to the
WSJ
, the upcoming iPhone 7 will finally up the storage for their base model, from a tiny 16GB to a more reasonable 32GB.
Apple has long offered multiple tiers, starting with 16GB and going as high as 128GB, but with the improvement of cameras over time and the size of apps growing (especially games), 16GB was just too small.

The publication also reports that Apple could offer a 256GB version although the price tag on that will likely cause you to take out a loan just to afford it.

Apple's latest is not expected to be a huge step up from last year's iPhone 6S, but this model will be thinner and more water-resistant, lose the 3.5mm headphone jack and offer twin camera lenses.