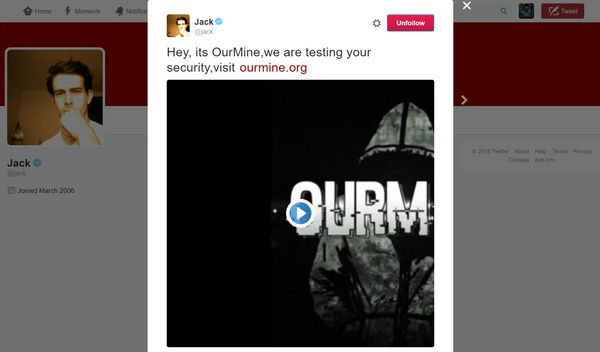 OurMine, the group of hackers behind recent high-profile account thefts, temporarily took over Twitter CEO Jack Dorsey's Twitter account, tweeting and posting a Vine clip.
The group tweeted "Hey, its OurMine,we are testing your security" while linking to their site.
OurMine recently took over the social media accounts of Facebook CEO Mark Zuckerberg, Google CEO Sundar Pichai and Yahoo CEO Marissa Mayer.
It appears that the messages came through Vine, which suggests that it was Jack's connected Vine account that was really compromised.
Source:
Engadget