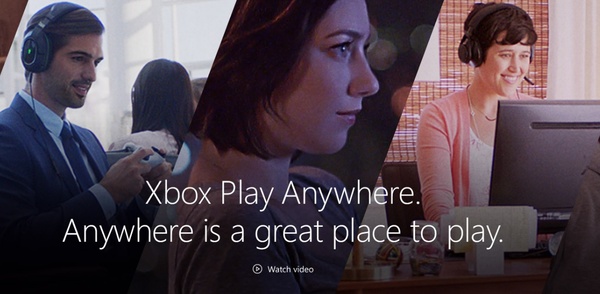 Microsoft has released a new press statement that should clear up any confusion about its upcoming Xbox Play Anywhere service.
Last week, the company confirmed that Play Anywhere was scheduled to launch on September 13th, giving gamers access to some games on Windows 10 PCs and the Xbox One with just one purchase. However, Microsoft later changed the verbiage of the service, stating that Play Anywhere only applies to Microsoft Studios games that were shown off at 2016's E3 conference.
Obviously, that would have been a very big change to the former policy. Microsoft has now tried to clear up any confusion:
"When we unveiled Xbox Play Anywhere, we said that every new Microsoft Studios title shown at the Xbox E3 2016 Briefing will support Xbox Play Anywhere. We understand that a recent blog post didn't specify that the only Microsoft Studios titles we've confirmed to date as Xbox Play Anywhere were shown at the E3 2016 Xbox briefing."
Okay.
Source:
GameRant