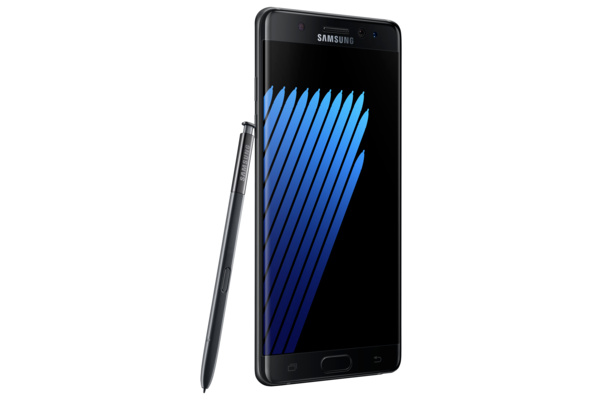 Samsung has revealed its new flagship Note smartphone. Continuing the success of Galaxy S7 and of course the previous generation Note5, Note7 (yes, Samsung skipped 6) will try to take the phablet segment of the smartphone market by storm like it has done so many times before.
Galaxy Note7 was revealed first time officially at the yearly Unpacked event held simultaneously in London and New York. As per usual the new Note comes with a big, and now curved, 5.7 inch screen and the S Pen stylus. Samsung will distribute two versions, one with their own Exynos chip (Europe) and one with Qualcomm's Snapdragon 820 chip (USA).
Note7 is by and large what you would expect from a Note smartphone but there are some new features too. The highly rumored iris scanner indeed made it in the device and allows users to identify themselves for Samsung Pay and unlocking using their eyes in addition to fingerprints. Another first for Note smartphones is the IP68 water and dirt proofing.
The phone comes with 4 gigabytes of RAM, 64 gigabytes of storage, and even includes a microSD slot. The battery is nothing over-the-top but the now larger (and still not removable) 3500 mAh should offer stellar battery life. The main camera is the solid 12 megapixel perfomer from Galaxy S7 that has been touted as the best smartphone camera so far and is accompanied by the 5 megapixel shooter in the front.
You'll also find a fingerprint reader, USB Type C port, fast and wireless charging, and new and improved Gorilla Glass 5 protecting the QHD display.
The $849 (T-Mobile) phone comes in four colors – black, silver, gold, and the new blue – and will be available on August 19.