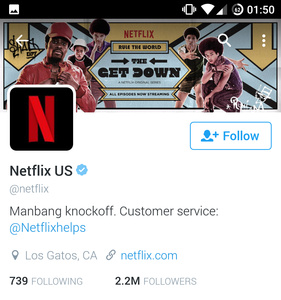 Netflix responded this week to the reported launch of a new set top box and streaming service in North Korea, called 'Manbang'.
According to reports, the new STB and service in the country only really offers TV channels from state controlled media, and it's not clear whether it actually offers anything on demand at all.
The name of the new service, Manbang, has understandably raised eyebrows, but apparently it translates to "everywhere" in Korea. Earlier this week, Netflix told
Business Insider
that they are "bummed we didn't think of that name first."
Furthermore, Netflix went on to edit its Twitter bio to one that may be approved by the DPRK regime.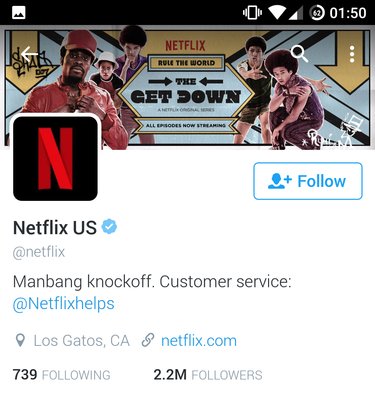 See:
twitter.com/netflix