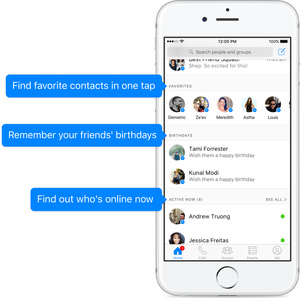 900 million Facebook Messenger users can now opt-in to end-to-end encryption for their conversations, with the tech giant dubbing the program "Secret Conversations."
Adds Facebook: "Your messages are already secure, but Secret Conversations are encrypted from one device to another," meaning nobody can read them except the people talking, not even Facebook.
To use, when you select "New Message" you will see a "Secret" option on the top right-hand side. In addition to the encryption, you can also set expiration times for the messages (from 5 seconds to one day) if you want to send more sensitive information than usual.
Secret Conversations uses Signal for encryption, the highly-regarded system that is also used in Google's Allo messenger.
Source:
Wired