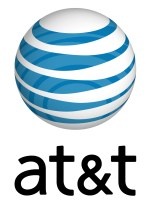 AT&T, fresh off their massive $48.5 billion acquisition of DirecTV, has now offered $85 billion to purchase Time Warner Inc.
The deal, which would be one of the largest in history, would give the massive telecom company the movie studio Warner Bros, TV channels like HBO and TNT and a plethora of other media assets like a stake in Hulu.
AT&T offers wireless and broadband services, as well as satellite TV services now thanks to DirecTV.
It is unclear how the company will pay for the acquisition. AT&T currently has $7.2 billion in cash and $120 billion in debt so it will likely have to line up expensive financing to pay for this deal. There are also regulatory questions given AT&T's size and the chance for monopoly.
Time Warner's board would also have to approve the acquisiton which is not a given since the company rejected an $80 billion bid from rival Fox in 2014.
Source:
Reuters