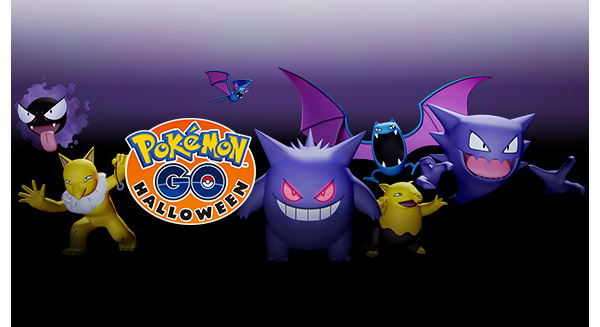 Pokemon Go fans will be getting a treat this year from developer Niantic, with extra Candies and more sightings of ghost Pokes.
Reads the press release:
"Halloween is here, and Pokémon GO has its own treats to give out! Starting October 26 and lasting through November 1, you can receive way more Candies than usual. Every Pokémon you catch will award six Candies--twice the normal amount. The Professor will give you two Candies instead of one for every Pokémon you transfer to him. And your Buddy Pokémon will award Candy four times faster than they usually do. Plus, you'll get twice the Candy you'd normally get when you hatch Eggs. Walk and catch all the Pokémon you can to get your fill of Candy during this special event!"
Some spooky Pokémon will also be much more common leading up to Halloween. Be on the lookout for more of the following Pokémon on your trick-or-treat route:
Zubat

Golbat

Gastly

Haunter

Gengar

Drowzee

Hypno