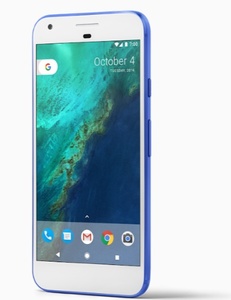 Thanks to new component analysis from IHS, we can now estimate what it costs Google to build their new Pixel XL smartphone.
The firm says the XL with 32GB of internal storage has a total materials and manufacturing build of $285.75. The phone has a retail price of $769, suggesting a gross margin of $483.25 per unit.

Of course, IHS does not take into account R&D and other costs but no matter what, Google is making significant numbers for every Pixel sold. Indeed, according to teardowns of the latest Apple products, the gross margins by Google are even higher.

"Google is getting the same pricing for the same components as other tier one manufacturers of phones," said Andrew Rassweiler, senior director of cost benchmarking for IHS Markit. "They have as much pull as any of the big guys." That may be true in certain respects, but it is highly unlikely that Google can get the same pricing as Apple, a company that sells over 120 million units per year. Google has never released Nexus data, but it has been suggested that they have sold less than 50 million total Nexus devices since launch in 2009.



Most of Google's XL costs come from the 5.5-inch AMOLED QHD display at $58 per unit and the Snapdragon SoC at $50.