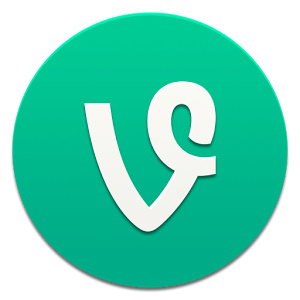 Twitter has pulled the chord on Vine today, shutting down the popular video clip sharing service.
Reads the company's
press release
:
"Since 2013, millions of people have turned to Vine to laugh at loops and see creativity unfold. Today, we are sharing the news that in the coming months we'll be discontinuing the mobile app.

Nothing is happening to the apps, website or your Vines today. We value you, your Vines, and are going to do this the right way. You'll be able to access and download your Vines. We'll be keeping the website online because we think it's important to still be able to watch all the incredible Vines that have been made. You will be notified before we make any changes to the app or website.

Thank you. Thank you. To all the creators out there -- thank you for taking a chance on this app back in the day. To the many team members over the years who made this what it was -- thank you for your contributions. And of course, thank you to all of those who came to watch and laugh every day.



What's next? We'll be working closely with creators to make sure your questions are answered and will work hard to do this the right way. We'll be sharing more details on this blog and our Twitter account, and will notify you through the app when we start to change things."
It is unclear why the company shut down Vine, but it likely has to do with the recent bout of layoffs as the company tries to cut costs.